Home
April 13, 2021
2023-01-27 9:19
Home
Easy Load Tracking Form For Dispatching Trucks.
Dispatching trucks across the United States is no simple task. Even expert dispatchers who have done it for years can be overwhelmed by the sheer number of things to keep track of. Then there is all kinds of complicated software that claims to make life easier yet somehow just seems to make it even more complicated… and then there is our super easy dispatch form that tracks it all in one place, keeping dispatchers organized on a simple, easy to use, excel spreadsheet
(One-Time Payment of $47 $27)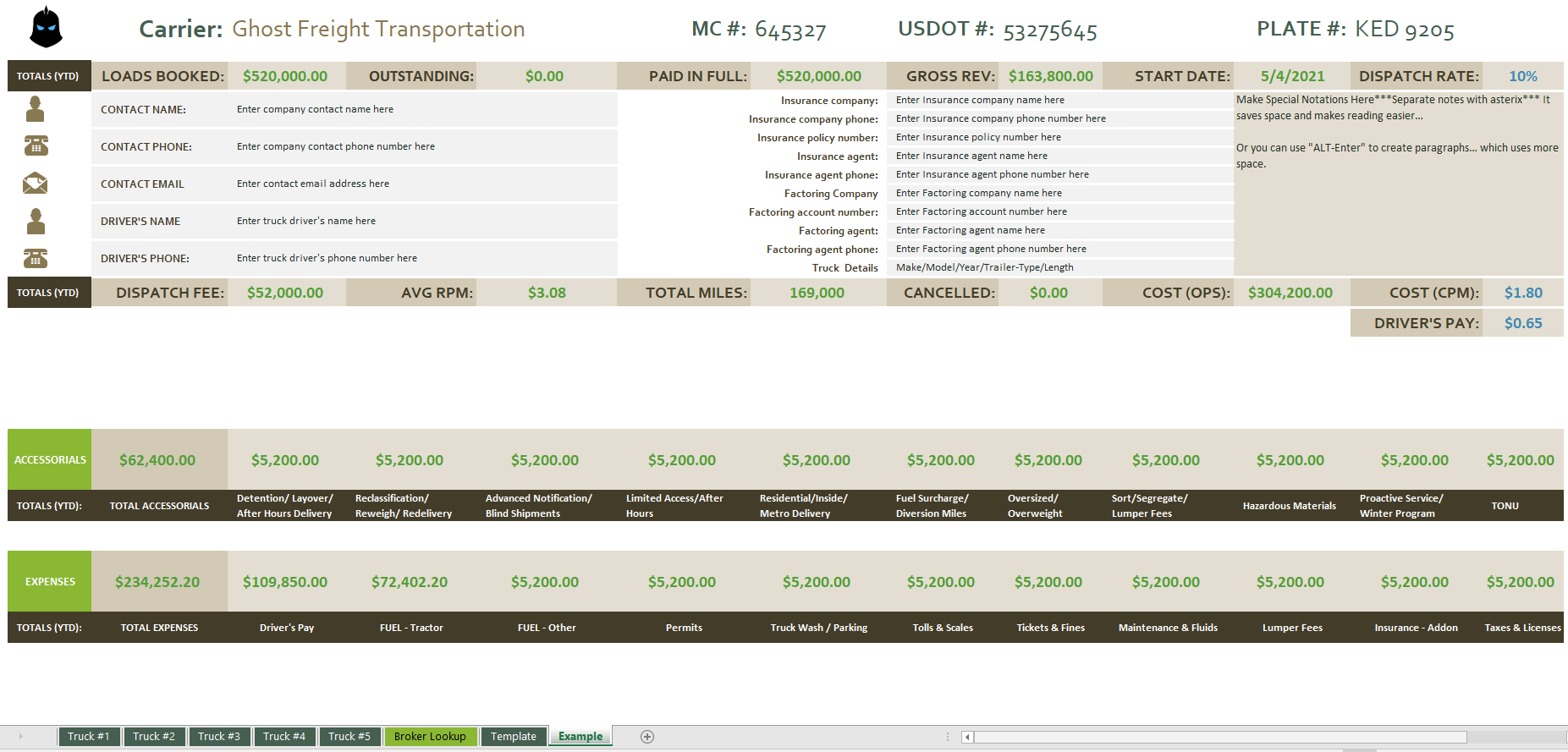 52 Weeks Of Transportation Data In A Single Spreadsheet!
 Helping dispatch agents produce positive results for their customers
(One Time Payment of
$47
$27)

Dispatch Multiple Trucks Like A Pro!
Dispatch Form v1.2.4 includes all the information professional dispatchers need at their fingertips to easily deliver magical support to busy carriers. Access an entire year of broker and trucking data everytime you turn on your connected device.
TOOLS SHOULD MAKE WORK EASIER RIGHT?


Facebook Disclaimer
This site and the products and services offered on this site are in no way sponsored, affiliated, endorsed or administered by, or associated with, Facebook. Nor have they been reviewed tested or certified by Facebook.
Facebook is a registered trademark of Facebook Inc.
Google Disclaimer
We use Google re-marketing pixels/cookies on this site to re-communicate with people who visit our site and ensure that we are able to reach them in the future with relevant messages and information. Google shows our ads across third party sites across the internet to help communicate our message and reach the right people who have shown interest in our information in the past.
By entering your information on any page of this site, you are providing your information to Places Network LLC and not to Facebook. The information you provide will only be used by Places Network LLC.